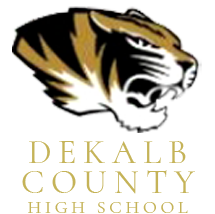 The mission of DeKalb County High School is to challenge, empower, and inspire students to achieve their ultimate potential through academics, various clubs and organizations, and extra-curricular activities. These opportunities will help students develop skills necessary for post-secondary opportunities and to become successful and productive citizens.
CONGRATULATIONS TO OUR SENIORS!
WE ARE SO PROUD OF YOU!!!
HERE ARE THE TENTATIVE DATES OF GRADUATION (TO BE DETERMINED ONCE FEDERAL GUIDELINES HAVE BEEN ESTABLISHED):
FRIDAY, JUNE 19 OR FRIDAY, JULY 17
Follow DCHS on Facebook: DCHSTigers for up to date information
VIRTUAL SENIOR WALK FOR CLASS OF 2020 THROUGH SES